Serving the Colorado Four Corners region of Durango, Cortez, Dolores, Silverton, Pagosa Springs and the Farmington, New Mexico region.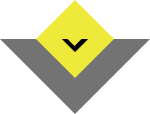 Strictly speaking solar pumping is not entirely about well pumping although that is the primary application of solar powered pumps which are DC rather than AC pumps. It can even apply to pumping air for pond aeration. Agricultural and ranching applications are the most popular and some are listed below:
Remote homes, cabins, hunting lodges
Irrigation for remote orchards, gardens, and greenhouses
Wildlife watering in remote locations
Pond aeration
Surface water pumping for landscaping streams and waterfalls
Cattle and other livestock watering systems
Because of the distance that the above types of systems tend to be located from power lines it is often cost effective to use pole mounted photovoltaic panels to power a DC pump instead of bringing in a power line for an AC pump
What about a well pump for your home?
If its an off grid home this may be a good choice. If the well head is close to a power load center (panel with breakers) on an off grid home it may be easier to just run a converted AC power line from the panel to the pump and power an AC pump in the well and use photovoltaics indirectly. If you have a home tied to the electrical grid and the well is close to the home, then running an AC power line to the well for an AC pump is usually the most economical choice. However, when the well is a long ways from the house it may be cheaper to use a solar powered well pump. You have to weigh the additional cost of the pole mounted solar panels against the cost of running a long power line with its larger and more expensive wire from the house to the well head for an AC pump. And if you have to dig two ditches–one for the water line and one for the power line–the cost of the additional ditch has to be factored in as well.
You will need a storage tank in a non freezing area of your home because obviously the sun doesn't shine at night when you will need some of your water. The pump and panels are sized to provide a greater water flow from the well than you would need during the daytime so that you will have water at night and during overcast weather. This is not an extra expense on the side of the solar system because most AC powered wells need a storage tank as well. If you need a storage tank it's also common to have a smaller pressure tank nearby and a booster pump. The storage tank will need an overflow switch and a small wire running to the pump controller (usually mounted on the pole) to tell it to shut off and thus prevent the tank from overflowing. We can help you with any or all of this.
We can provide any number of pump models, but we believe that the German made Lorentz pumps are the world's finest with their helical rotor mechanism and their antischock bumpers inside the well casing. Also the Lorentz controller will work with other pump brands and the Lorentz pumps and controllers are competitively priced in spite of being the best. Here at Solar Today and Tomorrow solar water pumping applications are a specialty niche service. So give us a call if you have further questions or need a quote. We'll be happy to work with you.