Serving the Colorado Four Corners region of Durango, Cortez, Dolores, Silverton, Pagosa Springs and the Farmington, New Mexico region.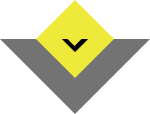 Solar thermal, a term meaning of or relating to heat has several solar applications. This page has several sub pages each describing some of the different applications along with basic consumer information. Here is a brief overview:
HOT WATER HEATING
Here we mean domestic hot water backed up by solar heating. This is showers, baths, dishwashing, laundry, etc. It is probably the single most common type of solar installation on a worldwide basis.
RADIANT HEATING
This too, involves heating water as a backup for radiant floor heating. Solar water heating can also work with baseboard water heaters and radiant wall panels as long as they are the low temperature European style units. Since radiant heating is a hot water application it is usually combined with a domestic hot water system. These are called combisystems.
HEATING HOT TUB WATER
It is most economical in conjunction with a solar hot water system or combisystem. Older tubs especially, often have big electric bills associated with them and solar can in many instances give a good ROI.
HEATING SWIMMING POOLS
Not a big market in this area, but if someone wants to warm up an outdoor pool during the non-freezing time of year, a very economical type of solar panel can be sized to raise the pool temperature about 15 degrees F. Keep in mind that about 75% of pool heat loss is due to evaporation so pool covers when the pool is not in use are worth the money. Indoor pools are best heated by year round flat plate solar collectors, a more substantial system.
DIRECT AIR HEATING WITH AIR COLLECTORS
Most of the multi collector systems around Durango that date back to the 70's and 80's are of this type. They are actually the most efficient solar application with the highest ROI and one brand which we sell is eligible for the 26% federal tax credit. They can be an excellent auxiliary heat for homes with forced air furnaces. An excellent application is for garages or any kind of shop building where its use is largely confined to the daytime.
TRANSPIRED WALL SYSTEMS
For commercial buildings requiring make up air consider a transpired wall system commonly known in Canada as the SolarWall or in the US as the InspireWall. The savings from these systems often make for one of the fastest paybacks in the industry. It is eligible for the 30% federal tax credit and 5 year MACR depreciation, the two combined often being worth 50% of the cost.
At Solar Today and Tomorrow we are able to do all of the above and will be happy to come to your home or facility for a free site analysis, no obligation and no sales pitch, just a friendly explanation of what's possible.
How can we help you?